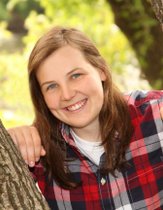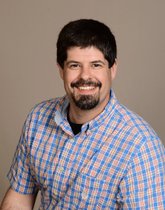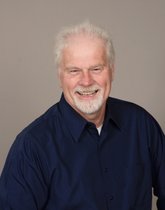 KEVIN WHITE
SENIOR PASTOR
Pastor Kevin grew up in
Marshalltown, IA. He enrolled
at Minnesota Bible College
(now Crossroads College) in
Rochester, MN where he earned
a degree in Pastoral Leadership
in 1979. He later earned a
Master's degree in Pastoral
Care and Counseling in 1992
from Bethel Seminary.
Ordained by his home church, Pastor Kevin served in ministry from 1979-1990 at the White Bear Lake Christian Church. He then accepted a call to the Coon Rapids Christian Church and served them from 1990-1998. He returned to his alma mater from 1998-2005 and served as Director of Alumni & Church Relations. From 2005-2013, Pastor Kevin served at Hope Summit Christian Church in Rochester. He came to serve with the Kimball Christian Church beginning in October of 2013.
Pastor Kevin met the love of his life, Bonnie, in college and they were united in marriage in 1978. They were blessed with three sons: Timothy (deceased) Bryan (married to Jessica) and Andy (married to Maria). They feel very blessed to be grandparents to Hayley, Lydia, Emma, Parker, Luke, and Eva!
Pastor Kevin loves spending time with family and friends. He likes sports of all kinds and is a huge Green Bay Packer fan. He enjoys playing Fantasy Football and is a perenial champion in the "White House" family league. One highlight every year is serving at Pine Haven Christian Assembly near Park Rapids for the past 35 years and counting!
JOE DRUGA
ASSOCIATE,
YOUTH AND FAMILY PASTOR
Pastor Joe grew up in
Rochester, MN. When he
was fifteen he chose to follow
Jesus. "I remember thinking
that I had tried everything else
the world had to offer and it
wasn't enough. I was missing
Christ in my life," he says.
Joe's favorite verse is Galatians 5:1 which says that it is for our freedom that Jesus has set us free. "It is His freedom that I wanted to know, and it is His freedom that I want to share with others."
Since graduating with a Bachelors of Science degree in Youth and Family Ministry from Central Christian College of the Bible in 2006, Joe has served in three churches: First Christian Church in Owasso, OK, First Christian Church in Clearwater, FL, and currently here with Kimball Christian Church. His experiences in ministry involve working within the youth and family ministries.
Apart from his role at KCC, Joe enjoys hanging out with his family and making memories. Joe met his wife, Liberty, while in school at Central and they were married in 2002. They have four children--Joey, Atalie, Isaac, and Sophia. As a family the Drugas enjoy fishing, swimming, and riding roller coasters together...and taking long strolls on the beach.
"I am most passionate about seeing people who are excited about life and Jesus!"
OUR LEADERSHIP is based on biblical guidelines for an Elder board. These people guide ministry decisions and ensure that a healthy, God-honoring implementation of leadership and pastoral care is carried out. Kimball Christian Church has been blessed by many decades of godly leadership. We look to the future with confidence in God's appointed leadership and appreciation of the servant hearts these Christ followers exhibit.
ELDERS
Mark Magnuson
Tom Sommers
Robert Blanchard
Eric Loewen
Bryan Bruns
Pat Arnold
TREASURERS
Bryan Bruns
Jeff Bruns, Assistant
Dwight Bruns, Assistant
MEMBER AT LARGE
Mary Knaus
Karen Spiegeler
Nate Ehlert
MISSIONS BOARD
Jeff Bruns, Chairperson
EDUCATION COMMITTEE
TBD, Chairperson
WORSHIP COMMITTEE
Terry Greener & Lori Miller, Chairpersons
PROPERTY & MAINTENANCE
Sherman Minter, Chairperson
SOCIAL OUTREACH
Deb Magnuson, Chairpersons
ERIKA JENSEN
WORSHIP COORDINATOR
Erika was born and raised in
Andover, Minnesota. She has
two siblings, an older sister and
younger brother.
Growing up, she loved being
outside playing any type of sport,
walking, biking, hiking, anything.
She loves to travel and has grown up
traveling on big RV trips with her
family. Spending time with family and friends is one of her most important things in ife. She also loves board games, card games, or any other type of game.
Erika graduated from Andover High School in 2016, where she then went to the Community College in Coon Rapids and got her AA degree. She is currently studying for her Bachelor of Christian Arts degree with an emphasis in Youth Ministry, through Grand Canyon University. She will graduate with her Bachelors degree in October of 2021.
Since she was a baby, she has been going to church and has attended camp several times. When Erika was 13-years-old, she decided to dedicate her life to Christ. "I remember thinking if God can love me through all of the messes I have made, why am I not devoting my life to serve Him," says Erika. Her favorite passage of Scripture is Romans 8:37-39: "No, in all these things we are more than conquerors through Him who loved us. For I am convinced that neither death nor life, neither angels or demons, neither the present nor the future, nor any powers, neither height or depth, nor anything else in all creation, will be able to seperate us from the love of God that is in Christ Jesus our Lord."
Erika previously had been a volunteer with her church youth group for four years and on faculty at camp for six years. She has lead worship at different retreats and previously lead the youth worship team at Andover Christian Church for four years, as well as played in the adult worship team. When she's not at church, she is with her family back in Andover, working another job, or doing homework. She is very excited to be a part of the KCC family and hopes she can help other grow in their relationship with Christ.